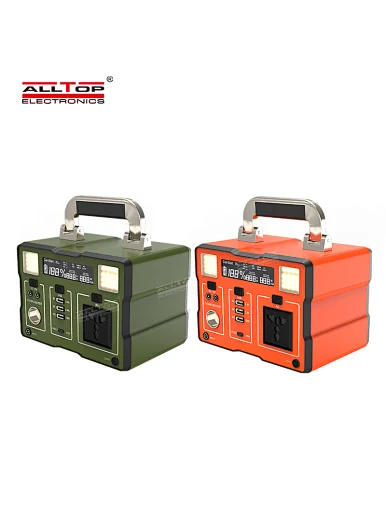 ALLTOP 500W 1000W Stand Alone Portable All In One Solar Power System
1.Home Solar power system is an off-grid solar generator designed to provide stable and reliable power to homes and communities or areas without or even electricity without access to grid power.
2.The solar system is characterized by convenient movement , easy installation , and reliable performance, which is very suitable for situations requiring emergency power.
1.This solar power system has a unique flashlight design that can also be used as a flashlight during power outages and emergencies.
2.High quality solar panel, up to 20% of conversion efficiency full charge in about 6-8 hours.
3.The solar system is equipped with multiple charging ports: AC, USB, and car charger ports, providing AC and DC output in two different voltage modes, which can supply power to multiple devices at the same time to meet your various needs.
4.Upgraded high-capacity, 365 days of range with recharge and discharge protection.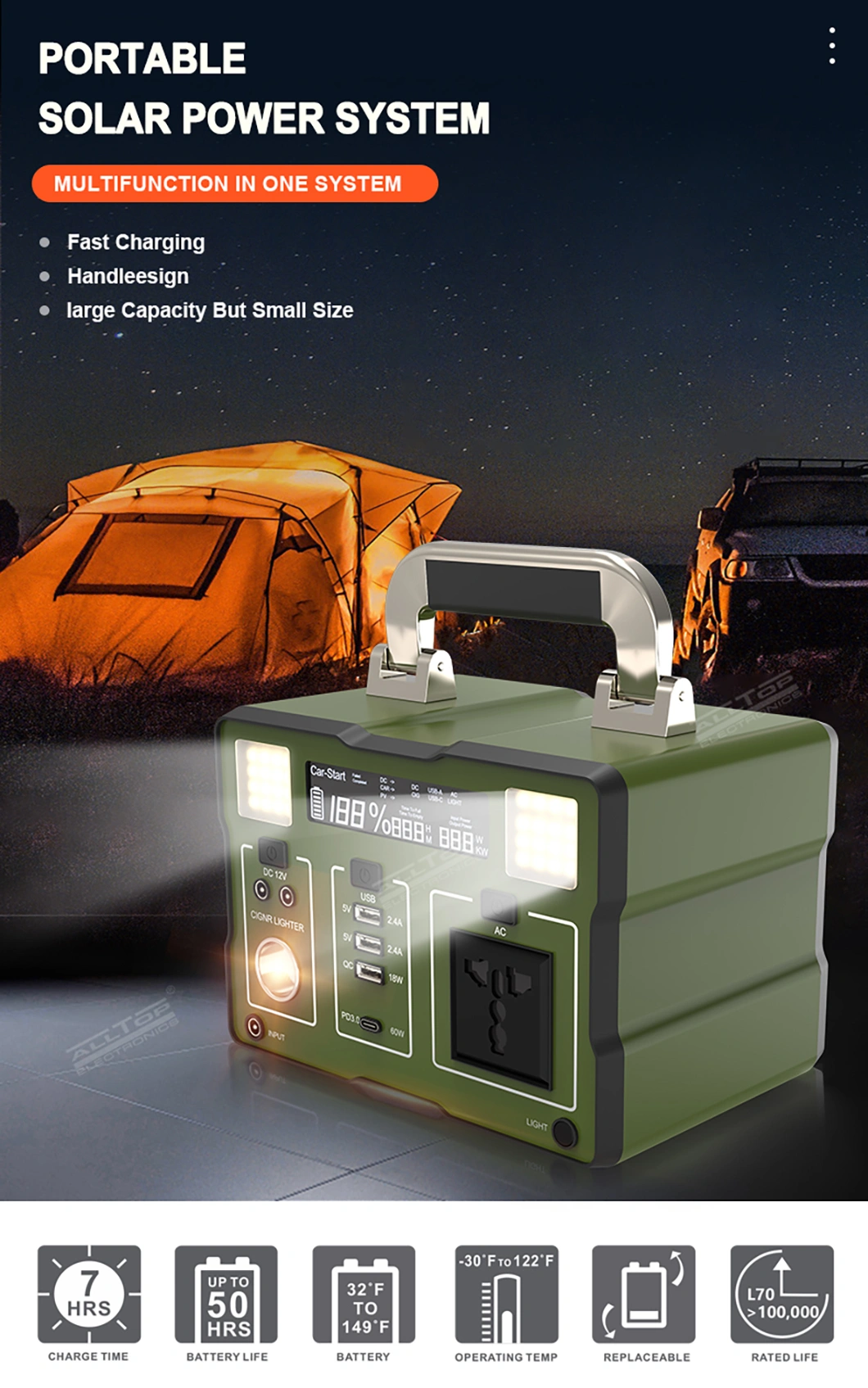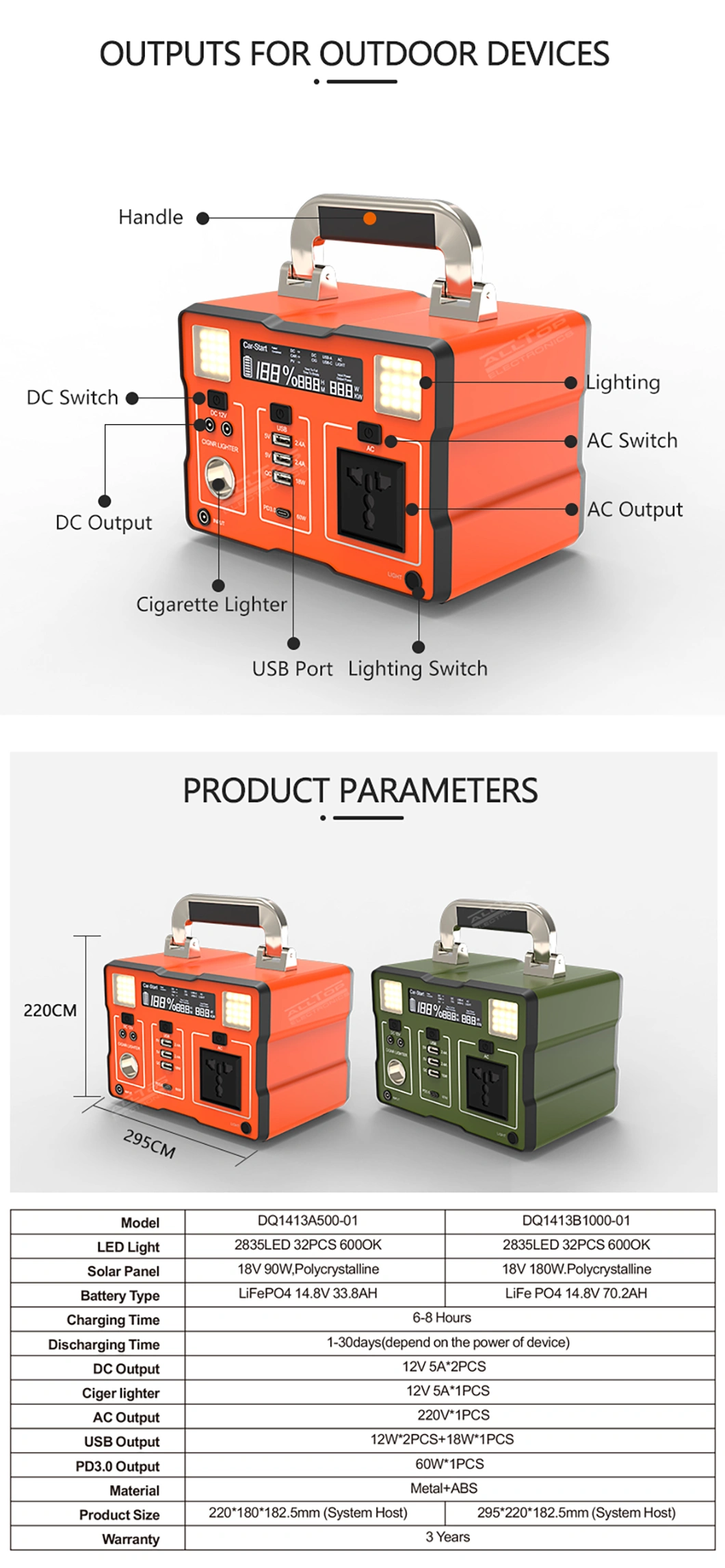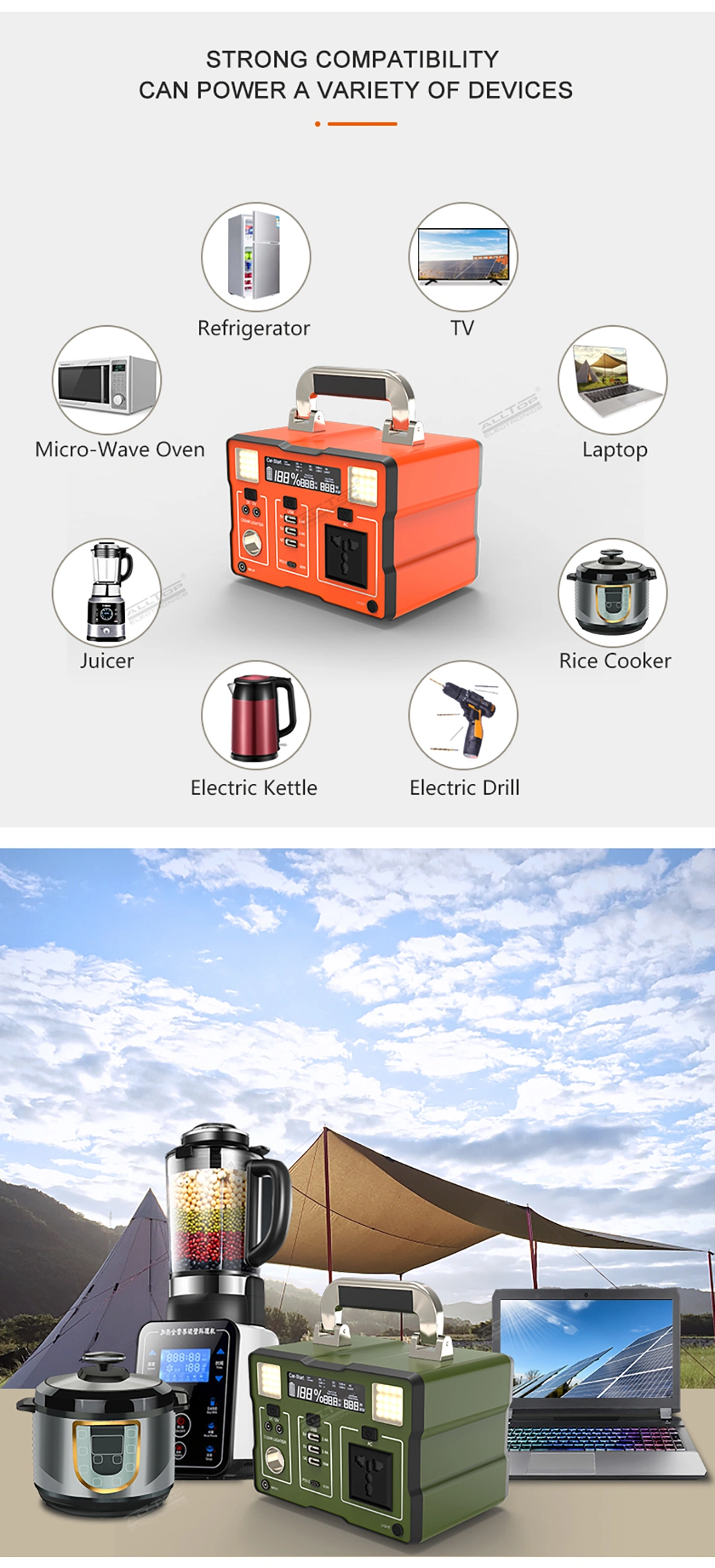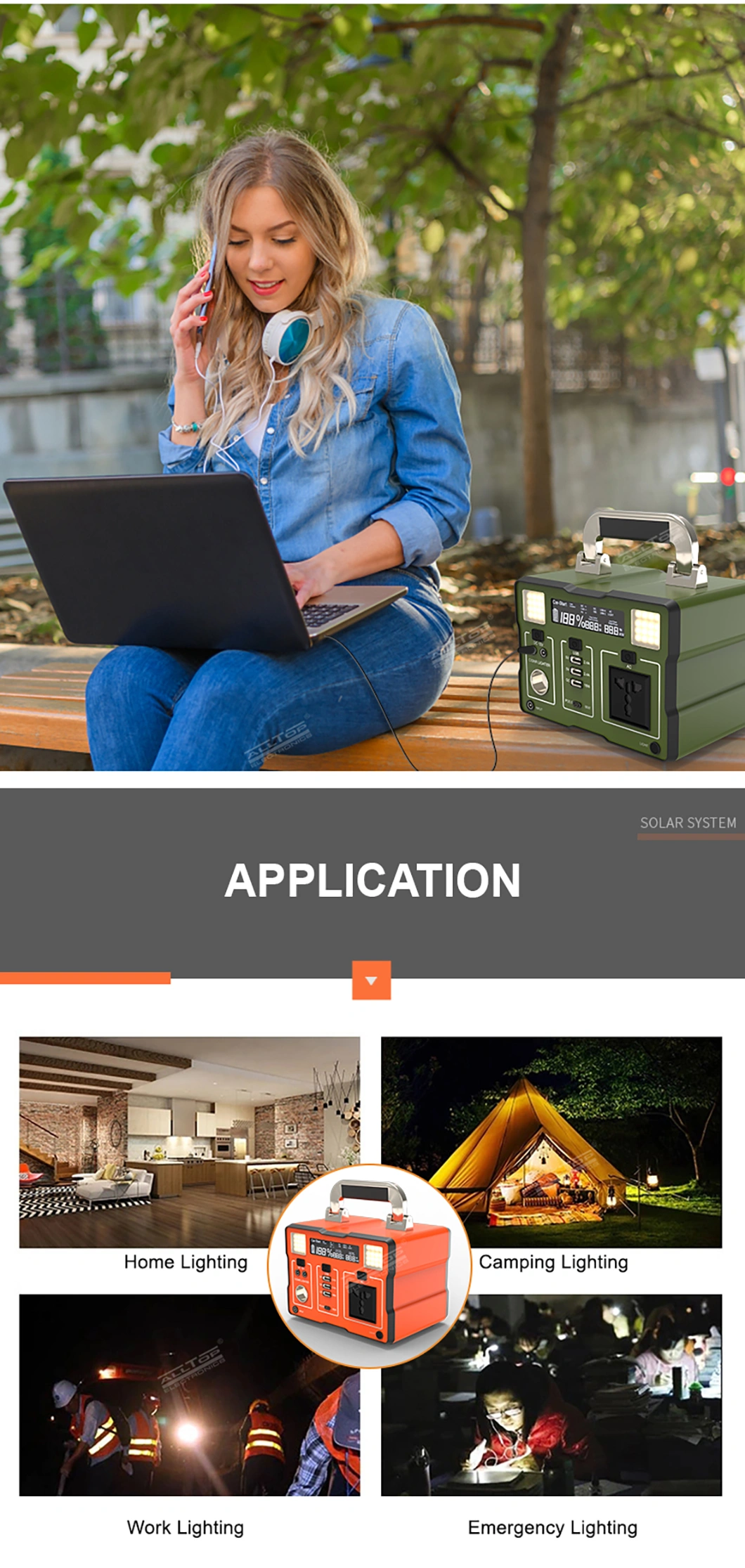 all in one solar power system,portable solar power system,stand alone solar power system,
all in one solar power system,portable solar power system,stand alone solar power system,
all in one solar power system,portable solar power system,stand alone solar power system,