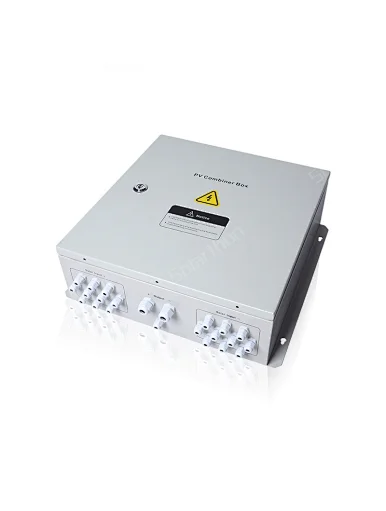 ALLTOP Solar Power System Mppt Combiner Box
1.The solar power system mppt combiner box organizes the connection and confluence of photovoltaic modules. It is used to reduce the connection between the photovoltaic array and the inverter and optimize the system structure.
2.Solar power system mppt combiner box is convenient to cut off the circuit during maintenance and reduce the power outage range when the photovoltaic system fails.
3.It will keep the photovoltaic system in optimum condition and increase the output power.
1.Surge protective device (SPD), also known as lightning arrester, is an electronic device that provides security protection for various electronic equipment, instruments and communication lines. When the electrical circuit or communication line suddenly produces peak current or voltage due to external interference, the surge protect or can conduct shunt in a very short time, so as to avoid the damage of surge to other equipment in the circuit.
2.Fuse is used as overload and short circuit protection in lighting circuit and circuit protection in control circuit. It is in series in the line, when the line or equipment short circuit or serious overload, the fuse in the first fuse, so that the line or electrical equipment from, play a protective role, it is a kind of protective electrical appliances
3.solar power system mppt combiner box high voltage insulation interface to ensure the safety of power connection of each group of solar panels.
4.Corrosion-resistant metal case ensures long term use in harsh environments. Lock design can avoid non-maintenance personnel illegal operation, reduce the operation of the whole hidden danger
5.solar power system mppt combiner box design with waterproof apron, can effectively prevent rainwater infiltration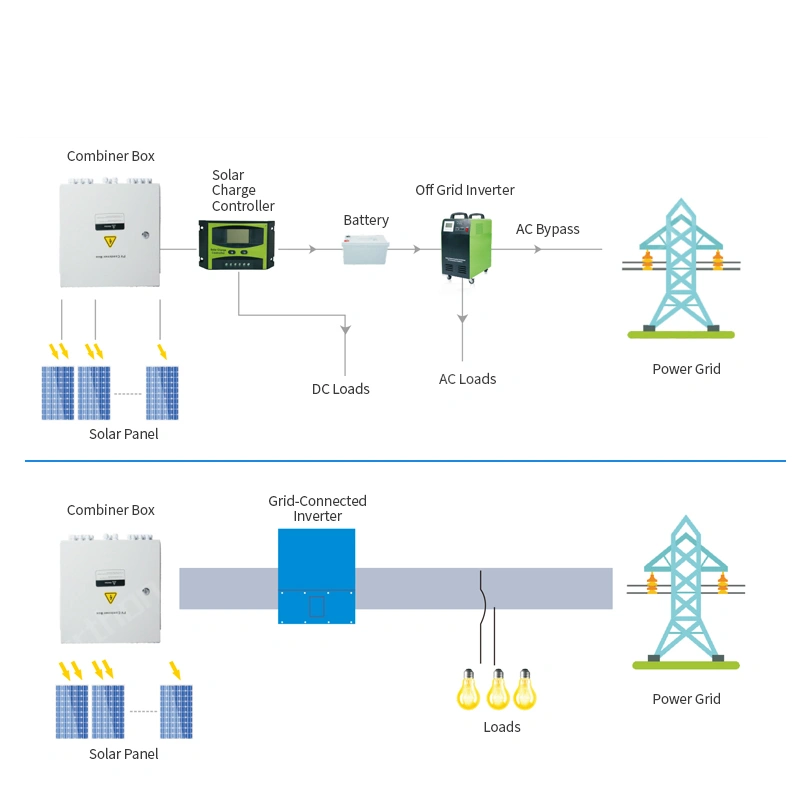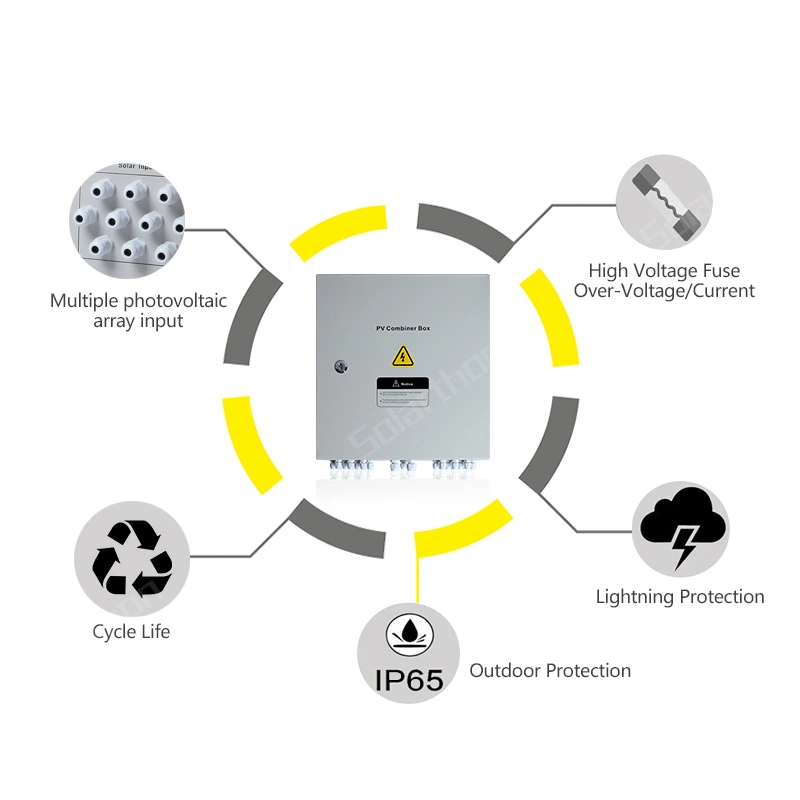 power combiner box,mppt combiner box,solar system combiner box,power combiner box,mppt combiner box,solar system combiner box,power combiner box,mppt combiner box,solar system combiner box,power combiner box,mppt combiner box,solar system combiner box,power combiner box,mppt combiner box,solar system combiner box