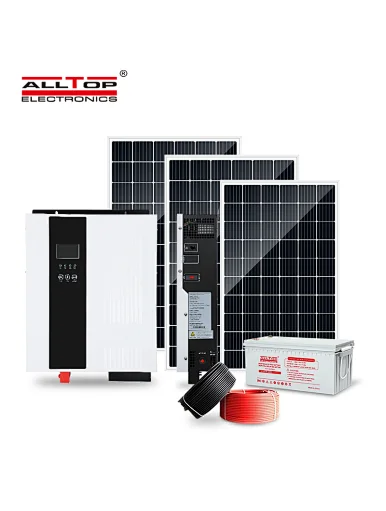 ALLTOP 1KW 3KW 5KW 7KW Off Grid Solar Inverter System
1.1KW 3KW 5KW 7KW Off Grid Solar Inverter System High frequency design, high power density, small size, high efficiency, low no-load loss.
2.Built-in MPPT or PWM solar charge controller optional. Pure sine wave output, any types of loads adaptable. Battery charge and discharge voltage parameters adjustable, suitable for different types of batteries, can prolong the life of the battery and improve system performance.
1.AC charge current 0-60A adjustable, battery capacity configuration more flexible. 
2.Three working modes adjustable: AC first, Battery first, PV first. 
3.Output voltage/frequency adjustable function, adapt to different grid environment. 
4.Extra wide voltage and frequency input range, support mains or generator. 
5.LED+LCD display, easy operation and data checking, can set each function and data directly; Multi-protection function(overload,over temperature, short circuit protection and so on) 
6.RS485 communication port/APP optional.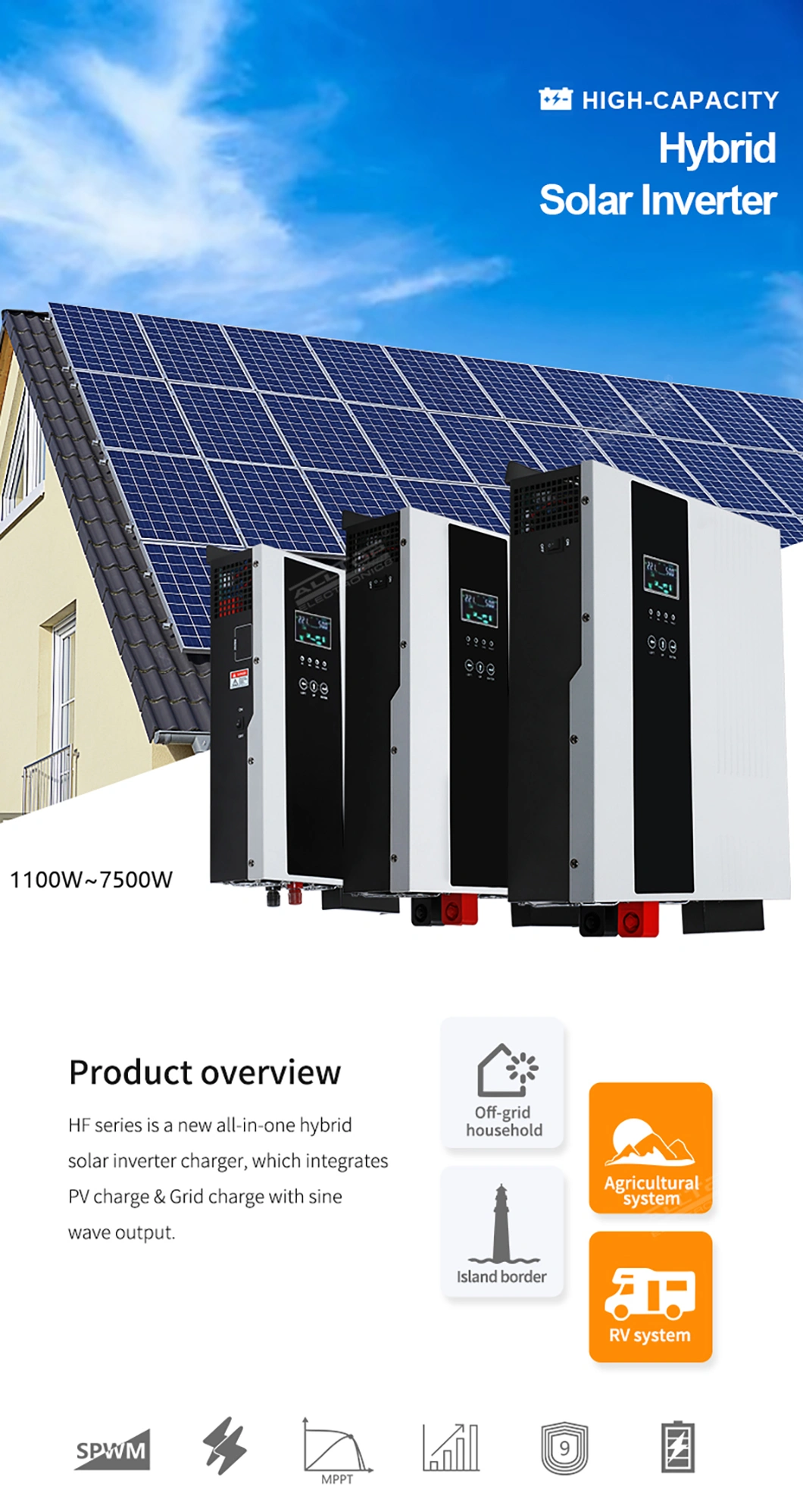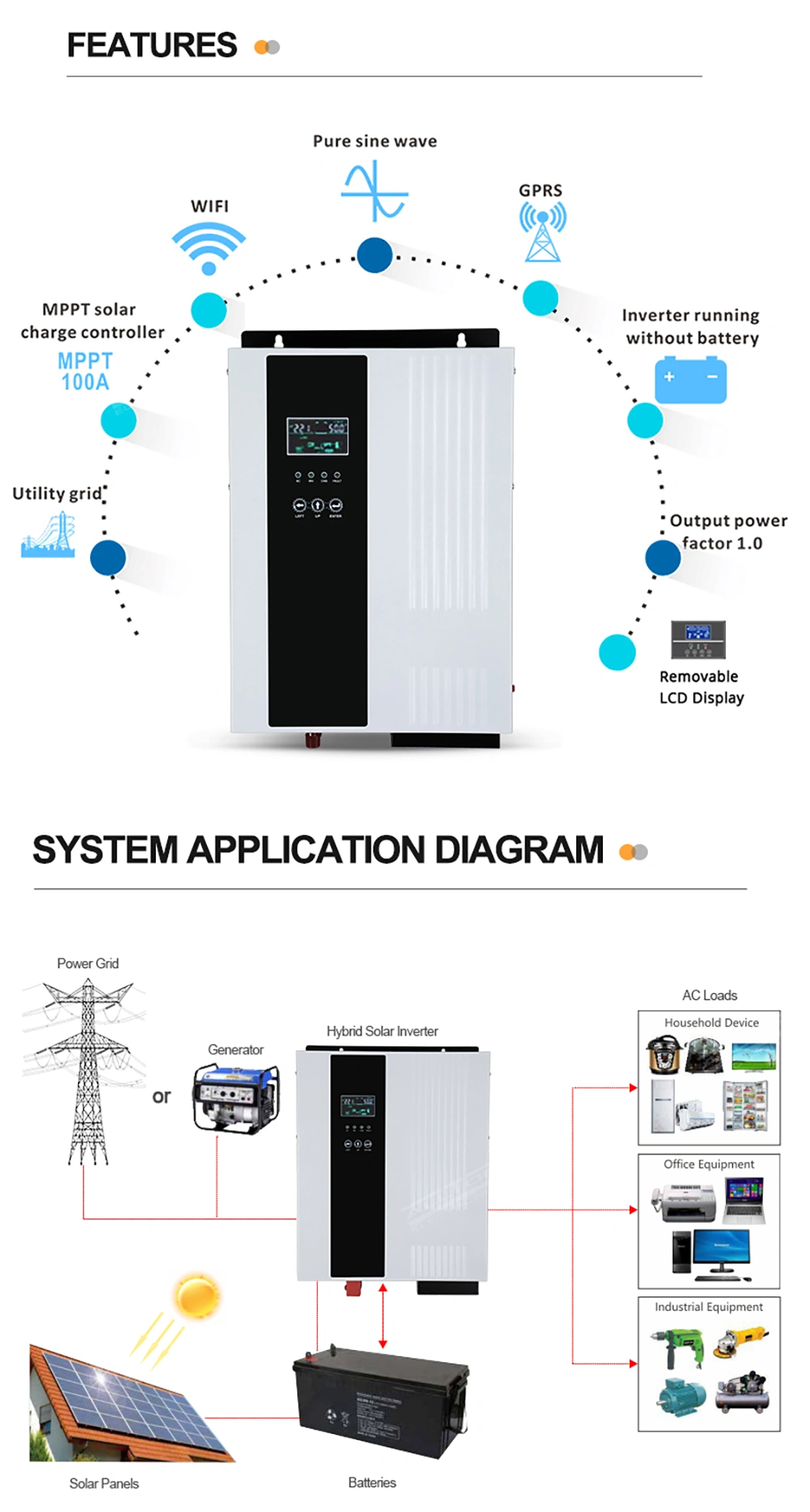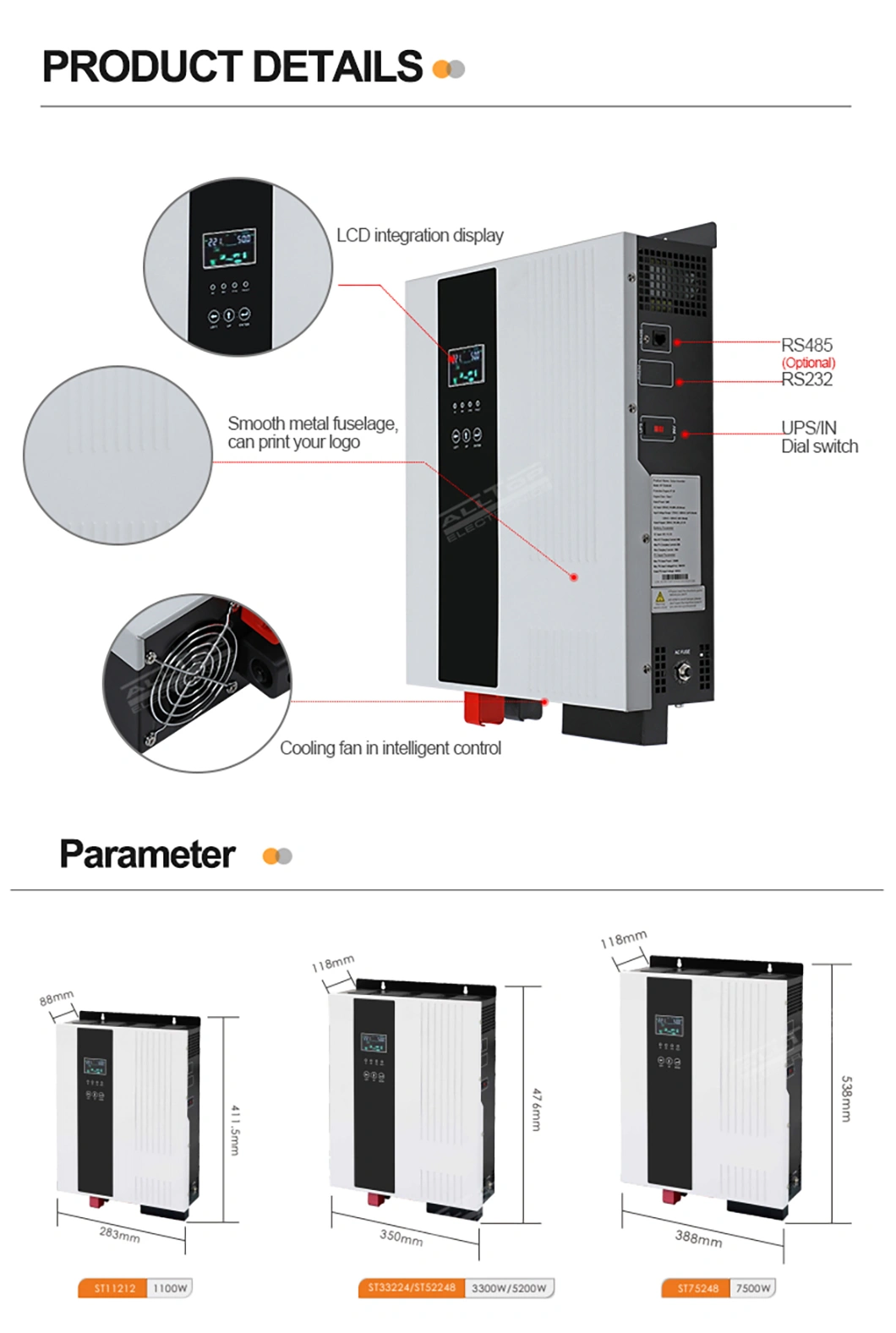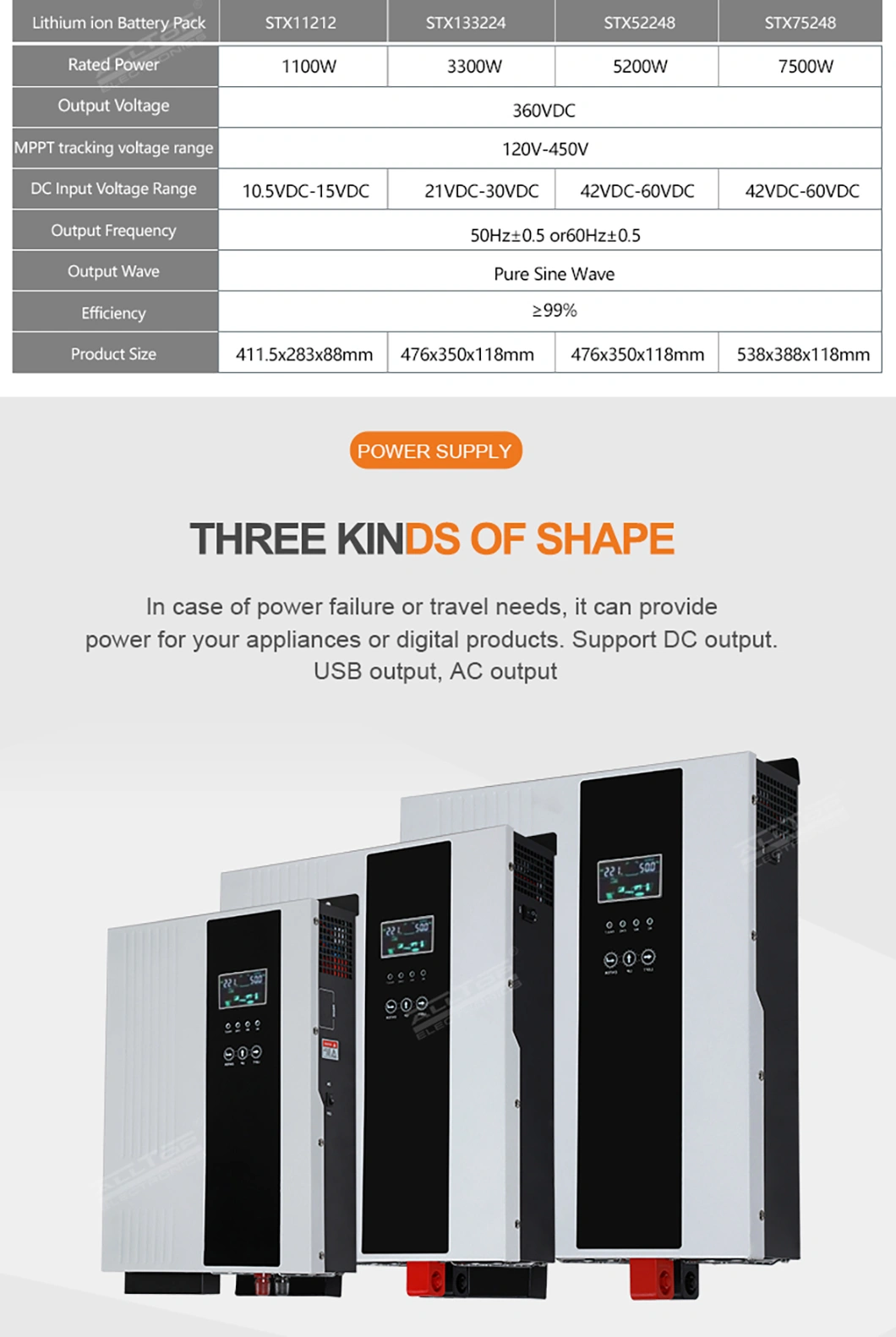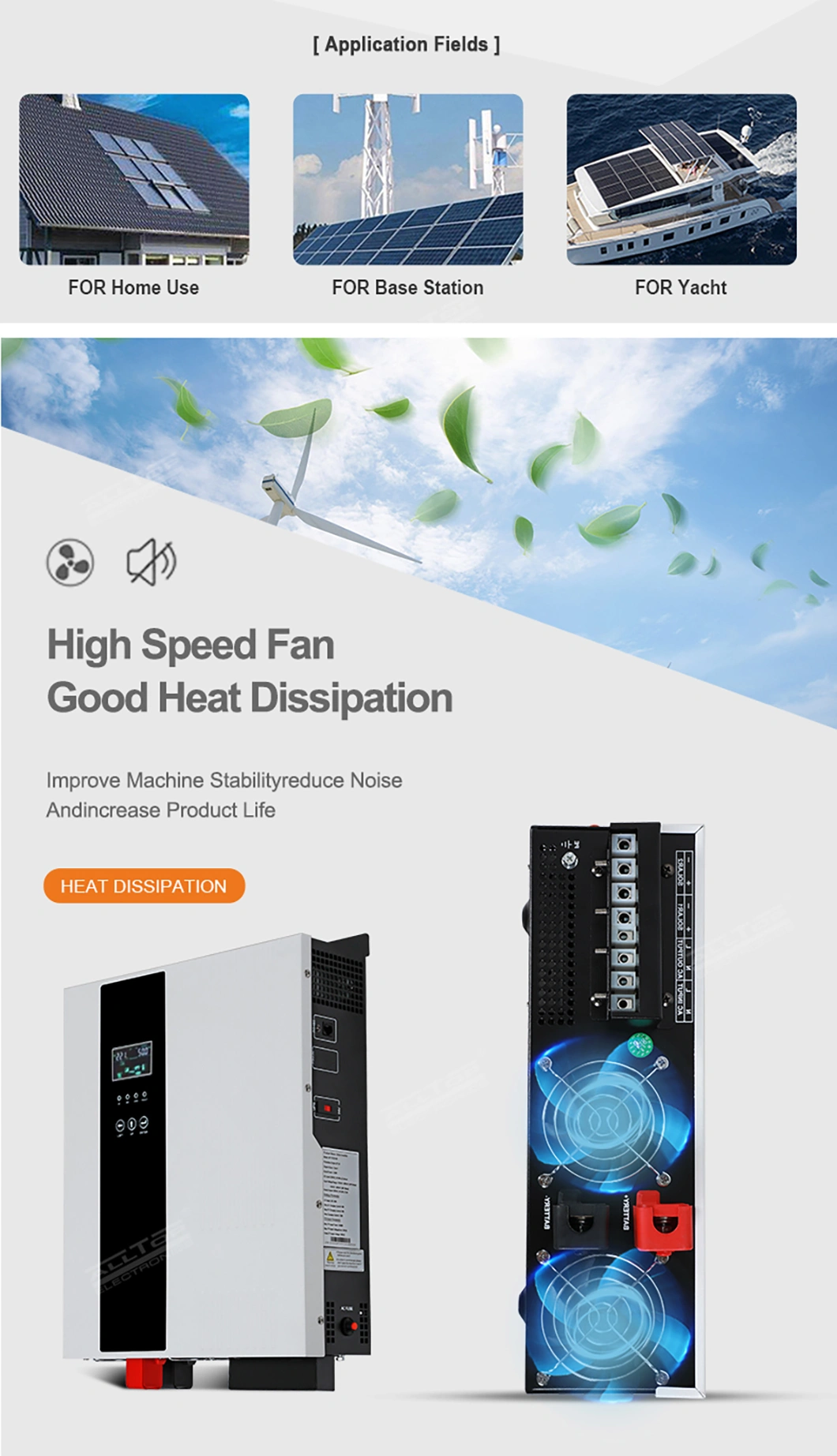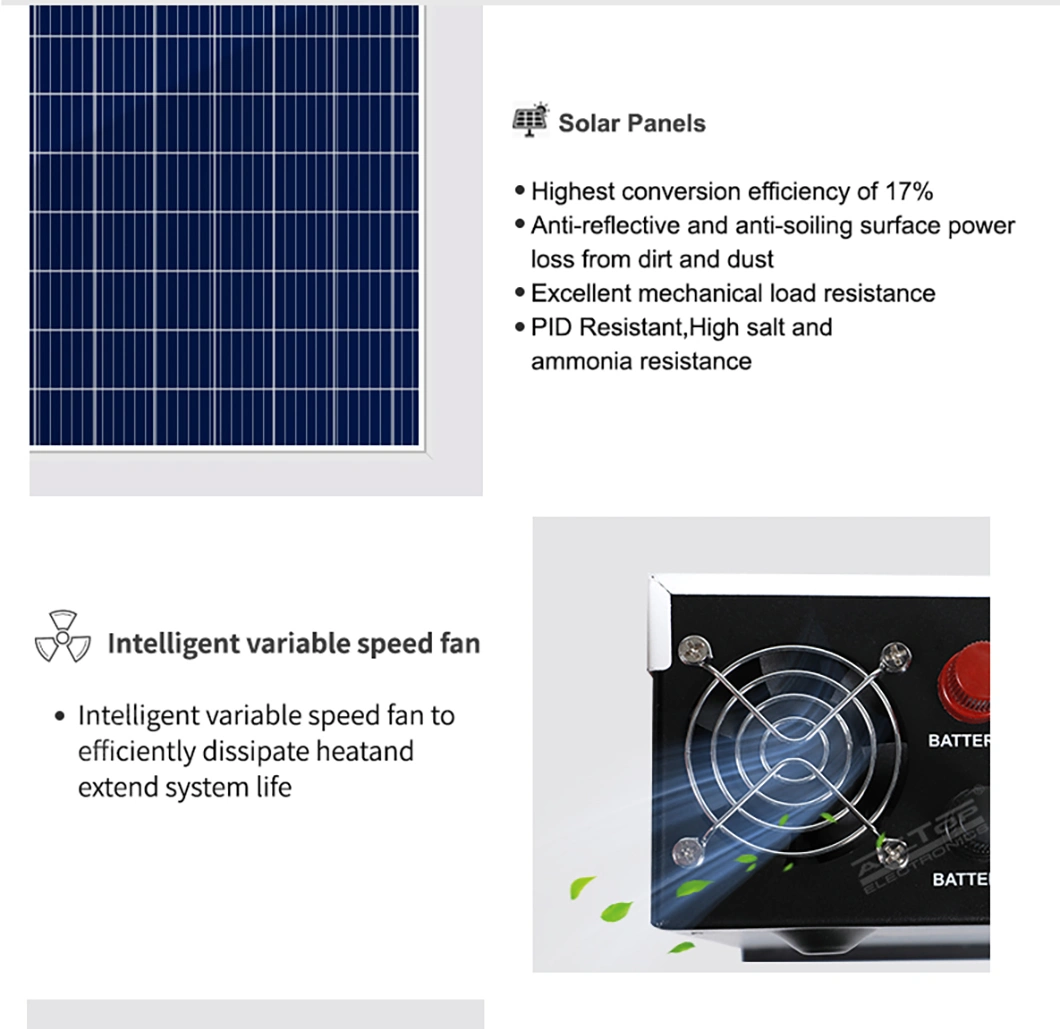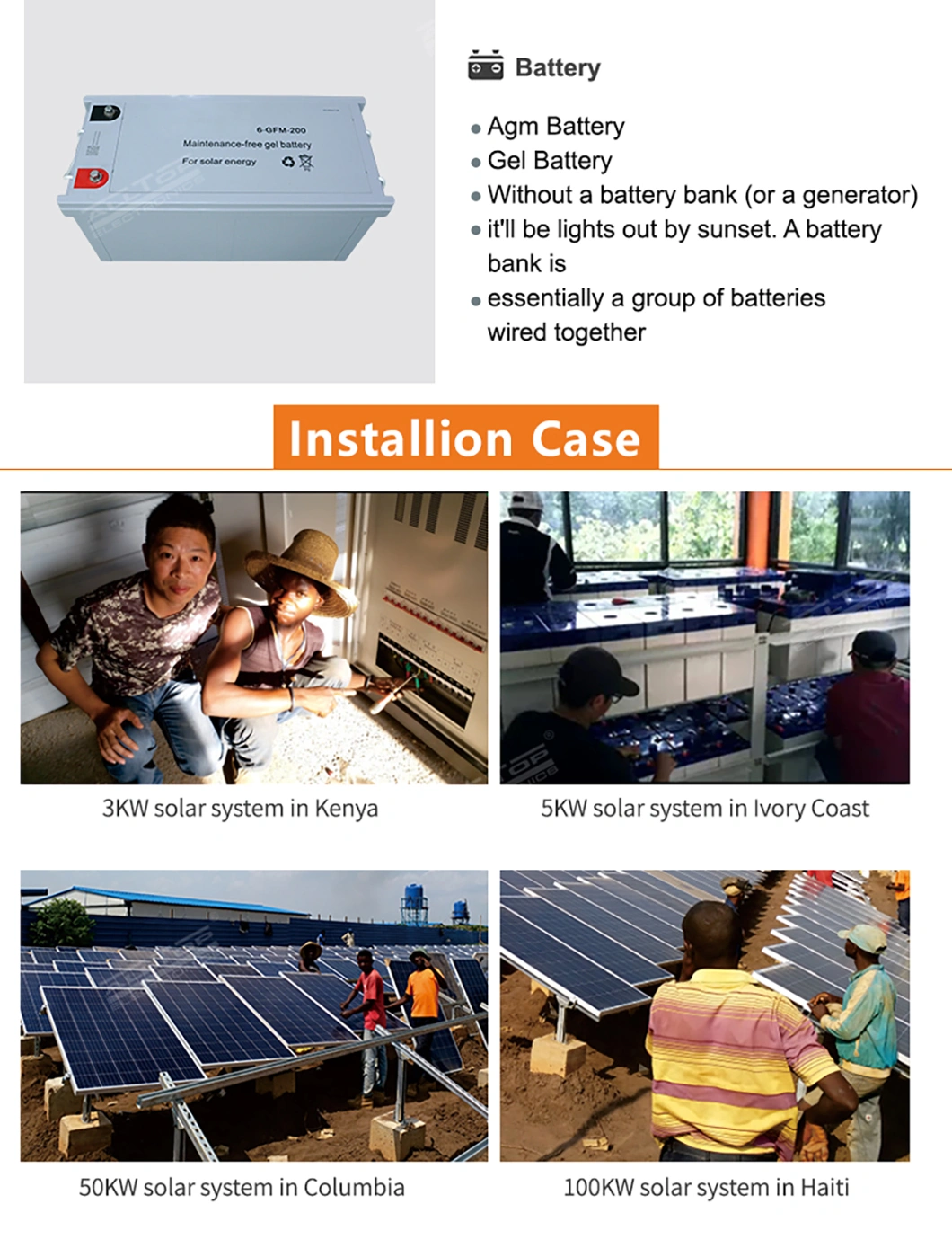 off grid solar inverter 5kw,7kw solar inverter,3kw off grid solar inverter,off grid solar inverter 5kw,7kw solar inverter,3kw off grid solar inverter,off grid solar inverter 5kw,7kw solar inverter,3kw off grid solar inverter