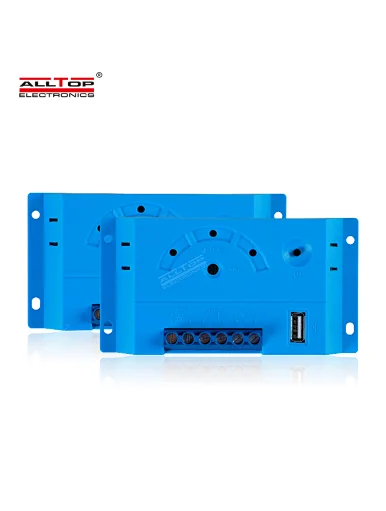 ALLTOP 10A 15A Solar Panel Charge Controller And Inverter
10A 15A Solar Panel Charge Controller And Inverter is specially designed to meet the requirements of home
solar system, it has the best cost performance. This product has many excellent features:
1.Low cost and high reliability design, suitable for 12V system
2.Load control switch
3.Optional working mode: system/street light D2D
4.Clear and easy to understand charge and discharge display and fault indication
5.Automatic temperature compensation
6.Lead-acid batteries and gel batteries are available for selection
7.4 stage charging: full charge, strong charge, balanced charge, floating charge
8.Comprehensive electronic protection
9.USB interface
1. Self-test Once the controller is connected to the battery,the automatic test function will start immediately, and then the controller will enter the normal operation state. 
2. System Voltage The controller can identify the 12V system voltage. If the battery voltage is between 10V and 15V during startup, the controller will correctly identify it,otherwise the controller will display an error state, please refer to the fault description to find out the cause. 
3. Battery Type This series of controllers is suitable for liquid and gel batteries, and the factory default setting is suitable for liquid batteries.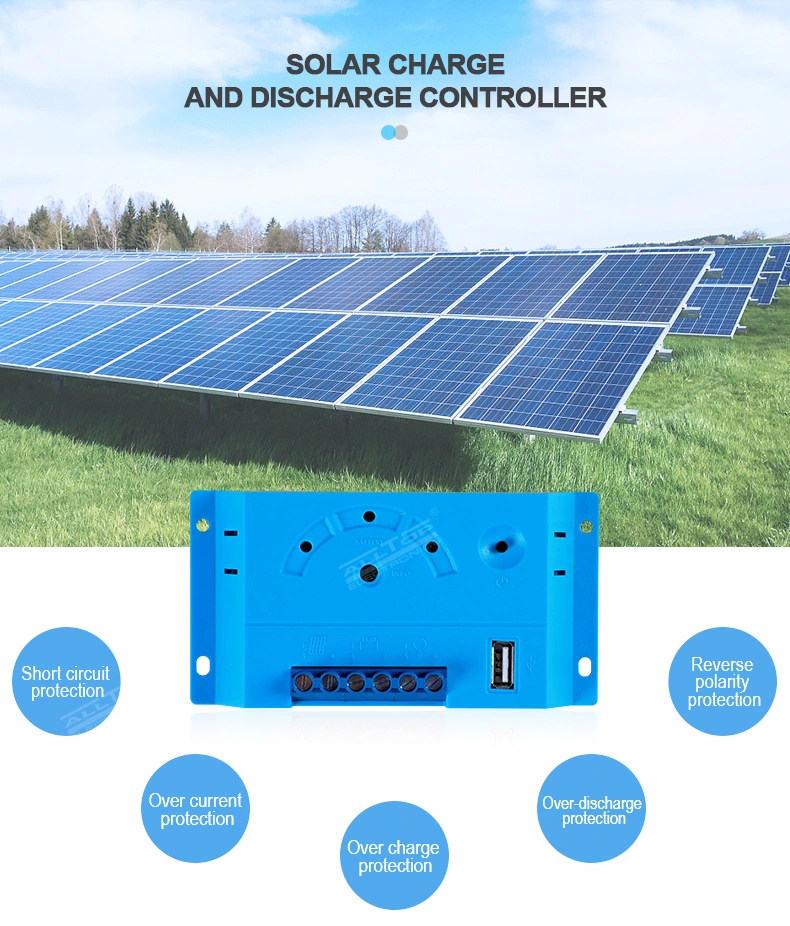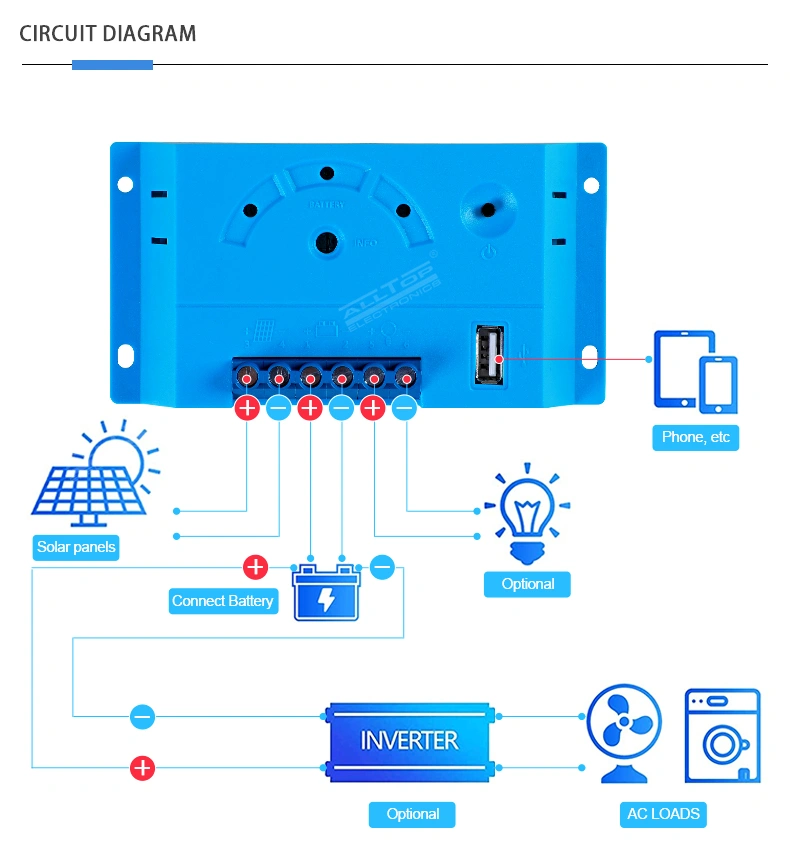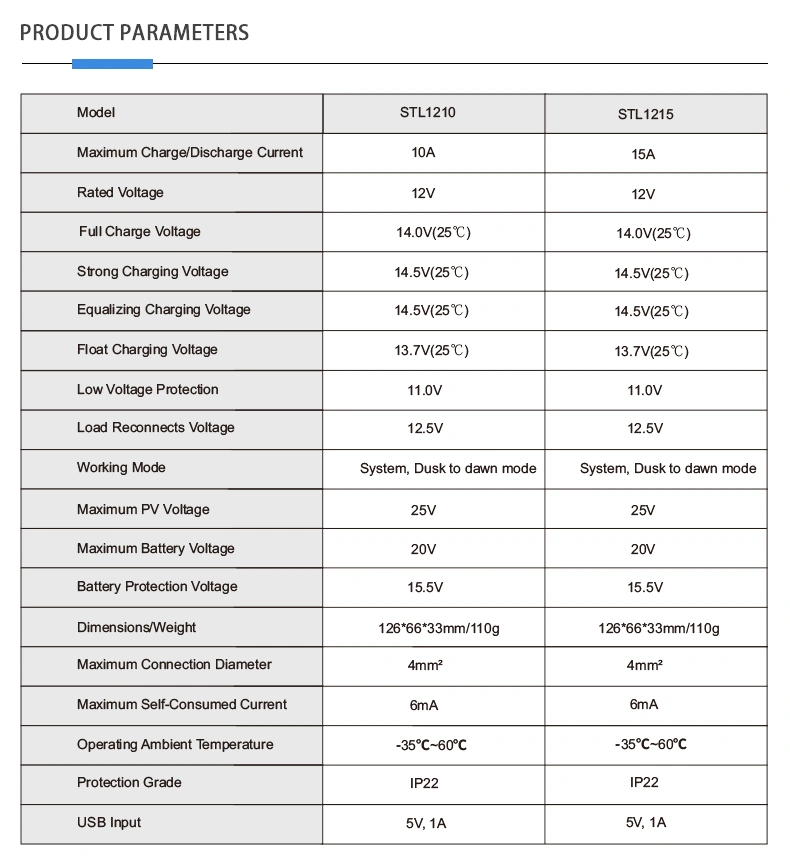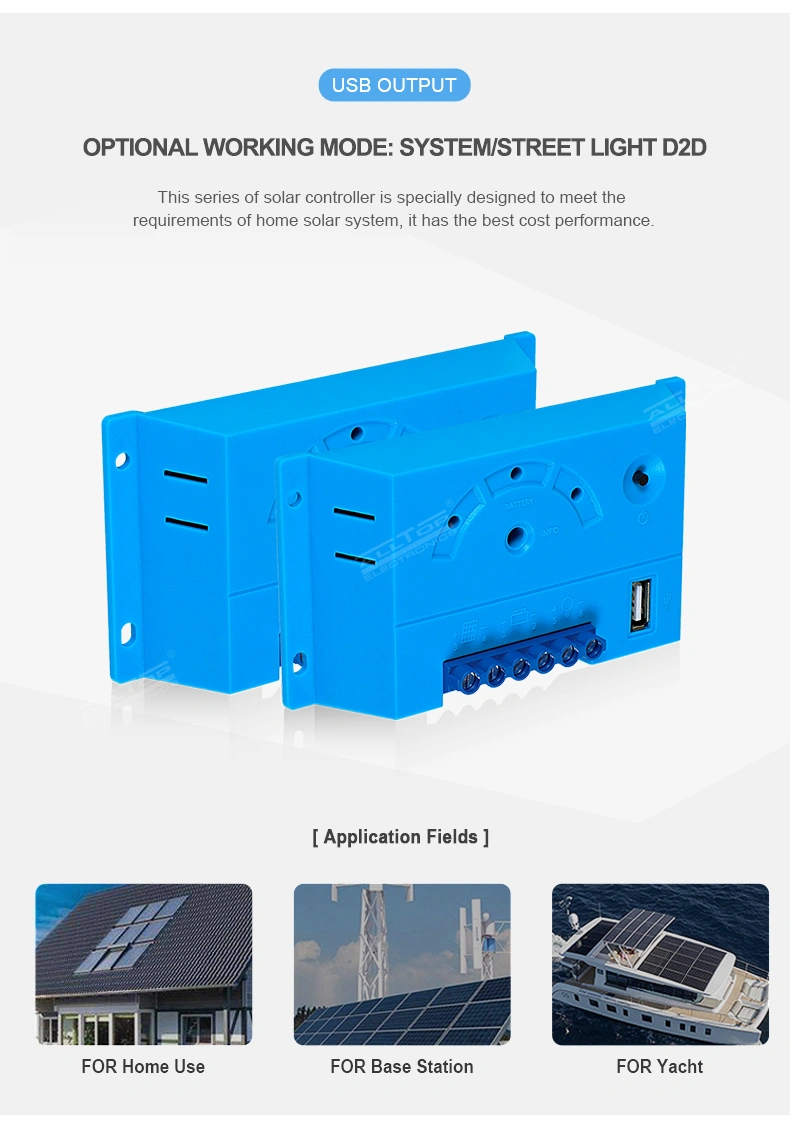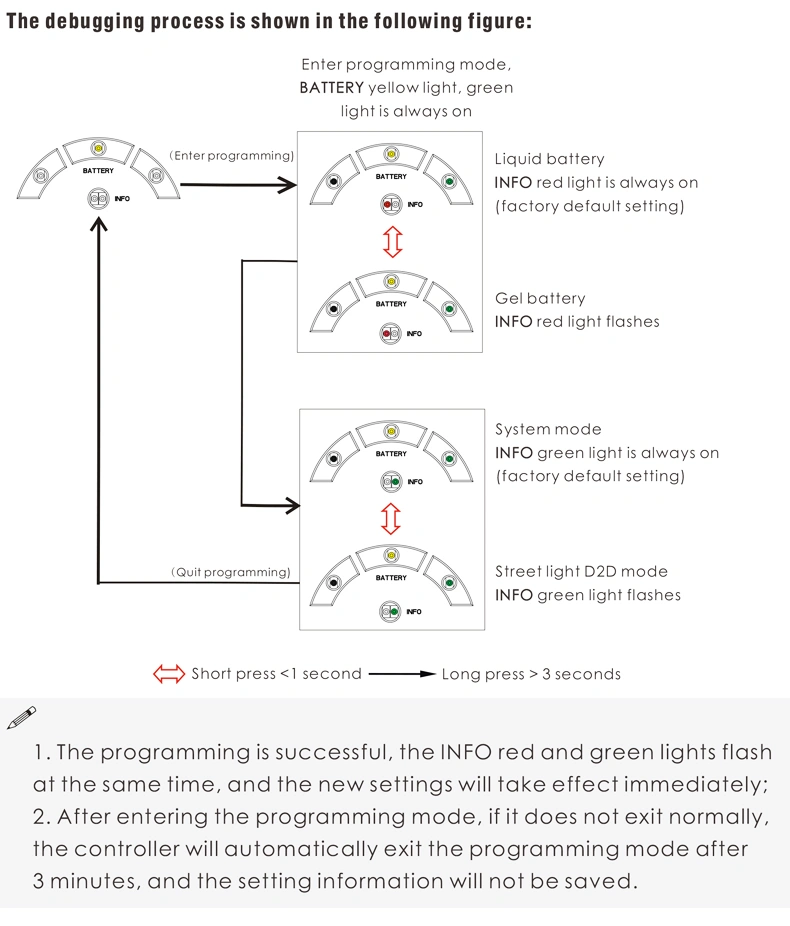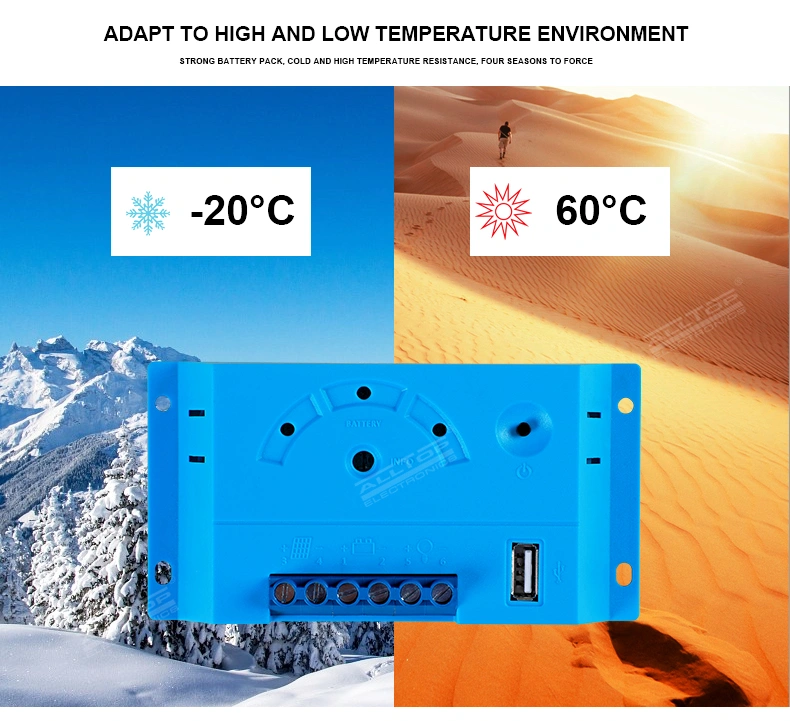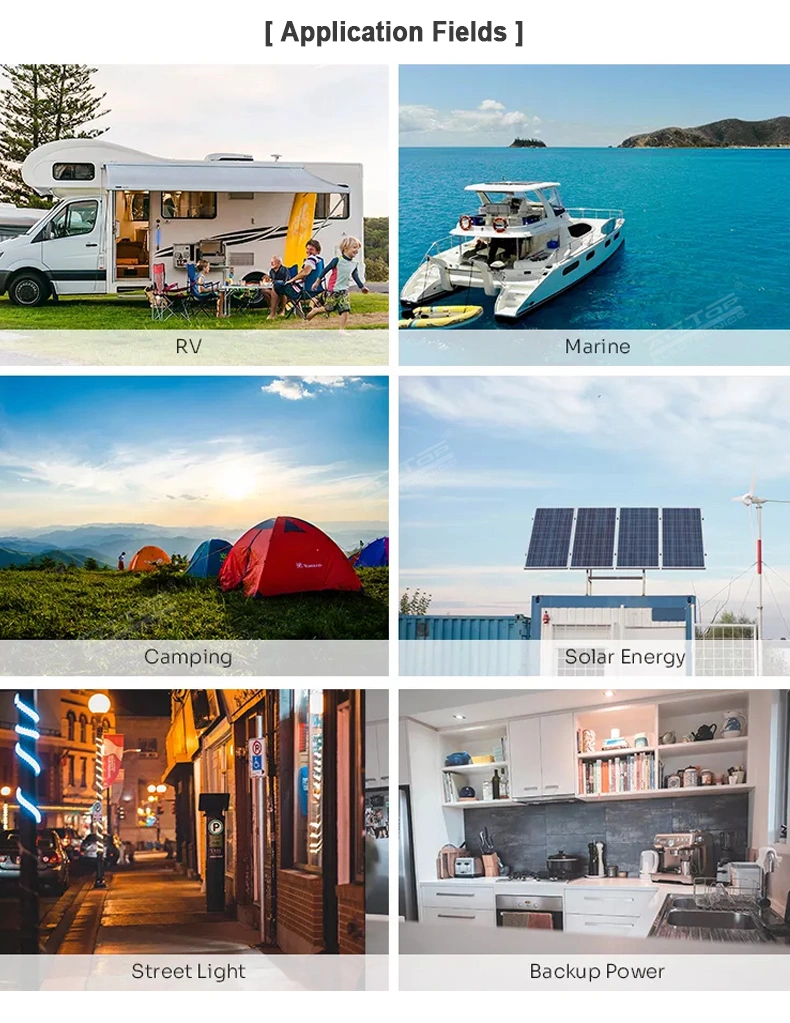 solar panel charge controller inverter,solar panel charge controller and inverter,solar controller,solar panel charge controller inverter,solar panel charge controller and inverter,solar controller,solar panel charge controller inverter,solar panel charge controller and inverter,solar controller